Personal Training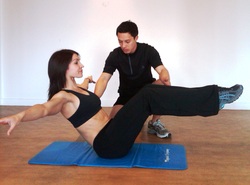 Personal Training could help you achieve your goal three times faster than doing it alone. If you want to lose weight, a trainer could be your most important investment. Many people try unsuccessfully to lose weight and look better at gyms.
A Trainer can
:
Help you maximize your time while keeping you within your limits so you don't over do it.
Helps you map realistic goals to fit your schedule and help you realize those goals.
Motivate you to push past your self-imposed limits encouraging you to raise your bar.
Teach you about your body so that you know how it works and how to train it effectively.
Help you if you suffer from specific issues such as old injuries.
Help you if you are the type of person that is too shy to exercise in gyms and would prefer a home workout.
Wherever you are in fitness level or whatever your specific needs are, a personal trainer can be the catalyst that will help you realize those lifetime changes.
---
Boot Camp Fitness
If you're looking to lose weight and build muscle tone, I Live Fit's boot camp fitness will definitely get you there!

Boot camp fitness challenges the mind as well as the body; it focuses on strength and cardiovascular exercises that work your core in conjunction with other muscle groups making it a total body conditioning workout that will help you lose weight fast and get you lean muscles and greater flexibility.

Benefits of boot camp fitness include:

Sculpted shoulders, arms, thighs, hips, buttocks, abs and lower body fat.
Increased energy level.
Increased Flexibility.
Decreased body fat.
Improved balance and coordination.
Stronger core muscle to prevent back pain.
Reduced stress and blood pressure.
Overall sense of well being.

Boot Camp Fitness will make your body stronger and years younger!

---
Saturday Salsa Boot Camp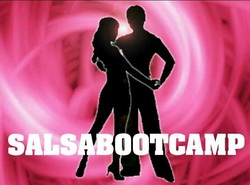 Salsa Fitness on Saturdays is a sexy, high energy workout to authentic salsa music. Let the rhythm of Latin Music shake your hips and move your body. Our Salsa Boot camp is a fun and exciting way to lose weight. With Salsa Boot camp, you will lose weight and tone and you will smile and have the time of your life.

Salsa Boot camp combines the excitement of Salsa music with fun Salsa moves in a high energy environment. Come join us and smile as you dance the pounds away!
---
Proper Nutrition Guidance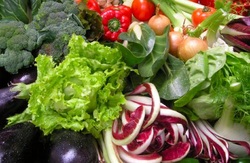 Healthy eating and physical activity go hand in hand. Once you learn the basics, you'll find that eating healthy and staying active isn't hard at all. You will receive coaching and guidance in the following:
Nutrition Basics
Steps to get you started
Special Food Issues
Improving your food choices
Optimal combination of exercise and foods
Good Nutrition is fundamental to successful weight loss and management. Some of the benefits - among many - of proper nutrition while exercising are: improvement in cholesterol, reduction of blood pressure, energy increase, etc. It has been proven that fad diets produce unhealthy weight loss and weight gain; therefore, to avoid the "yo-yo" cycles and ensure adequate nutrition, a balanced diet, and incorporation of proper nutrition is necessary in making a life long commitment to adopting a healthy lifestyle.
---
---